Artificial Grass Installation in Danville CA and the San Ramon Valley:
Serving Danville CA, San Ramon CA, Walnut Creek CA and Alamo CA for over 15 years
Artificial Turf never looked so real!
Note: Artificial Grass and Artificial Turf are the same thing.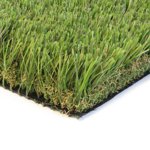 If you are considering having artificial grass installed, it is important to have it done professionally. Laying down artificial turf is more difficult than laying sod or planting grass. Much care needs to be taken in the preparation such by grading the area, layering and packing the substrate and of coure, cutting and stitching the turf together. It takes a lot of trial and error to get the process down like we have over the years. If not done properly, you end up with a fake looking lawn that won't hold up over time.
So the first step is to have us come to your home and give you a FREE consultation. We will bring samples and explain the differences between the various types of turf. We'll take the time to go over the entire installation process with you so you know what to expect.
Don't end up with a fake looking lawn, give us a call today and get yourself a Danville Lawn.
We use Watersavers Turf, which is a high quality durable product that looks and feels like real grass. Watersavers is a far cry from the old original Artificial Turf that was first patented in the late 1960's. If you have never seen it, you will be pleasantly surprised at how realistic it is. Call to today and we'll be happy to get you some samples!
Before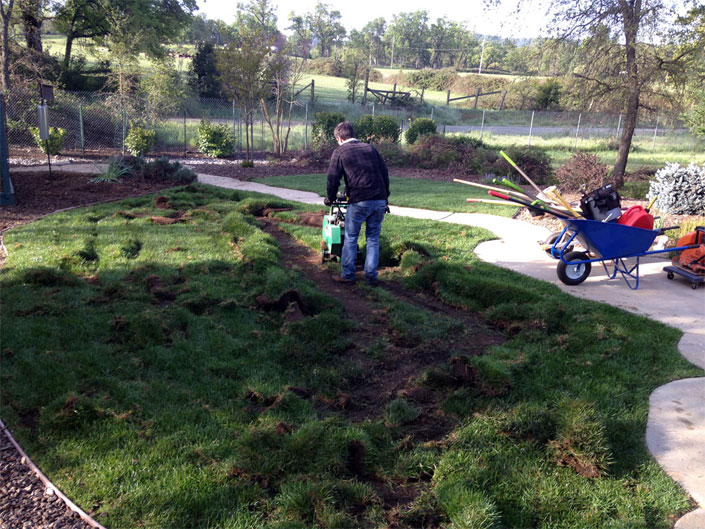 After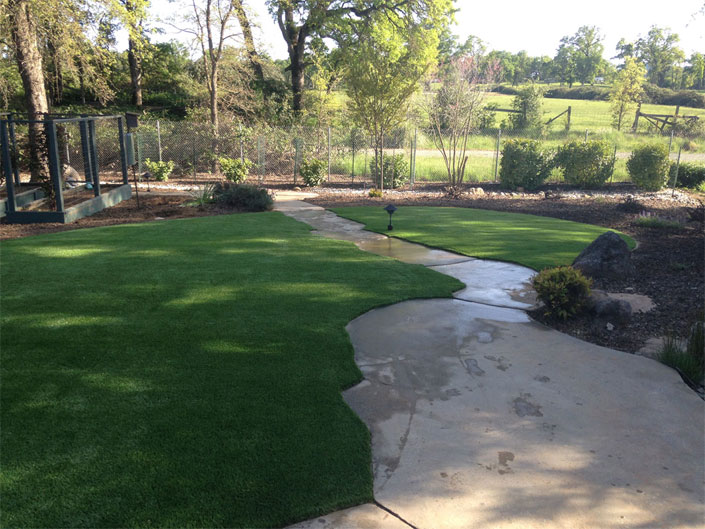 Putting Green - During Installation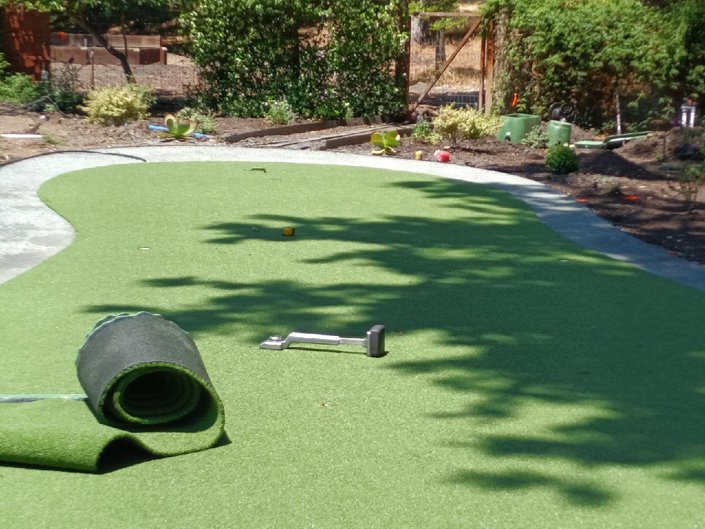 Putting Green - After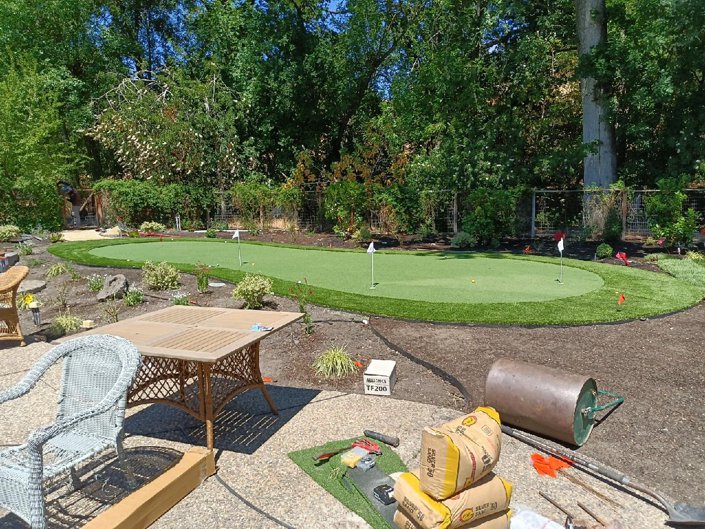 ---
Get The Greener Lawn You've Always Wanted:
Call Barnett Lawn Care in Danville CA at: (925) 395-7950
---
Other Danville Lawn Care Services: