Rain Gutter Cleaning and Roof Cleaning Service in Danville CA and the San Ramon Valley:
Serving Danville CA, San Ramon CA, Walnut Creek CA and Alamo CA for over 15 years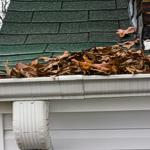 We also perform rain gutter cleaning and roof cleaning services in Danville and surrounding areas. We will remove all debris from your rain gutters and downspouts as well as clean leaves and debris from your roof. Your rain gutters help divert water away from your home, which helps protect your siding, doors and windows, as well as your roof and your foundation. Your rain gutters should probably be cleaned at least once or twice a year, so give us a call before it starts raining so you can be prepared.
---
Get The Greener Lawn You've Always Wanted:
Call Barnett Lawn Care in Danville CA at: (925) 395-7950
---
Other Danville Lawn Care Services: