Lawn Fertilization in Danville CA and the San Ramon Valley

Monthly and bi-monthly lawn fertilizer programs:
Serving Danville CA, San Ramon CA, Walnut Creek CA and Alamo CA for over 15 years
Mention you found us online and your first fertilization is just $39.95!
(see online special to the left)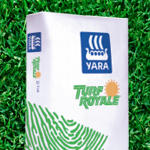 Proper fertilization is the most critical component of professional lawn care and should be done regularly (see our recommended schedule below). We use only the finest quality Turf Royale fertilizer blends to ensure you get the best treatment possible. This high grade fertilizer is used by greens keepers at golf courses around the country because of its outstanding performance. Although it is a bit more expensive than the typical brands sold at home centers, it outperforms anything else we have tried.
Read Details: Turf Royal 21-7-14 Fertilizer (.pdf file)
The Turf Royale Fertilizer mixtures we use contain the 3 main ingredients that are critical for growing healthy green grass: Nitrogen, Phosphate and Potash (lime). The numbers in the fertilizer mixtures represent the percentages of each of the main nutrients. For example: A 21-7-14 fertilizer would be 21% Nitrogen, 7% Phosphate and 14% Potash, which is a great fertilizer for the Fall Months. Your lawn will require different fertilizer mixtures based on seasonal changes and the condition of the grass. The schedule below is typical, but a customized regimen may be needed for your particular lawn.
During your initial consultation, your Danville Lawn Care Professional will analyze your lawn and come up with a customized fertilization regimen designed to optimize and maintain your lawn in a healthy state.
Fertilization Schedule:
Fall Months (now):
We recommend premium lawn food Turf Royal 21-7-14 Fertilizer for maximim growth. Fall months are the best time to perform aeration and dethatching as well as over seeding, which introduces new young plants. Performing these tasks anually is crucial and will have a dramatic impact on the health of your grass. Adding vigor and new life to your lawn at this time will prepare it to weather the upcoming winter months.
Winter Months:
We recommend Winterizer 6-24-24 fertilizer, which keeps the lawn green during the cold season.This specialized fertilizer mix will help protect your lawn from winter fungus and diseases.
Spring Months:
We recommend Turf Royal 21-7-14 fertilizer to promote strong root growth, and deep greening during spring growing season. We also will be offering spring aeration, which promotes deep root growths and saves on water bill, thickening up the lawn and breaks up hard clay.
Summer Months:
We recommend a special 16-16-16 fertilizer mixture that protects the lawn during hot summer months.
---
Get The Greener Lawn You've Always Wanted:
Call Barnett Lawn Care in Danville CA at: (925) 395-7950
---
Other Danville Lawn Care Services: